As many times as I have said, "India is a land of contrast," it still breaks my heart and continues to be a rude awakening to see. Bill and Mark had observed so many beautiful buildings—of course Prakash is extraordinarily clean beautiful—so we felt they needed to see the other extreme. Also the other extreme is the venue of Dr. Suresh's ministry. A trip to India is not complete without seeing his ministry to the poor villagers.
The two villages on the agenda for the days' tour are villages where we have gifted animals thanks to all of your generosity. Goats and chickens have completely changed the lives of the recipients.These kids were less than three hours old.  We watched as they learned to stand.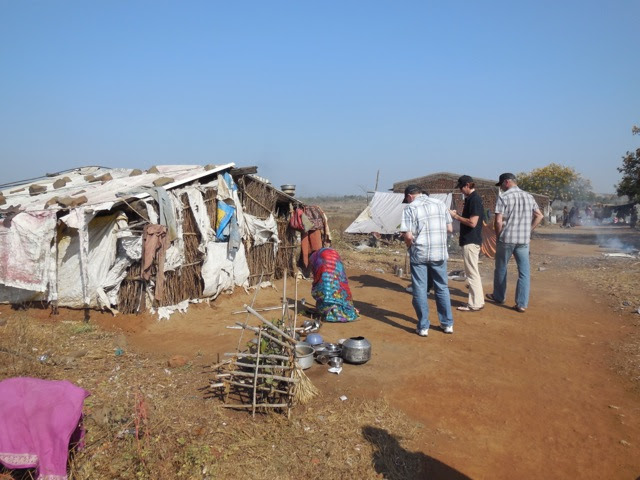 Even in the first village where outsiders are NOT allowed, Dr. Suresh has such a great rapport that we were accepted with no hesitation. This village has no electricity or water—they desperately need a well to be drilled. Even though it is illegal, they try to catch birds to sell with a Pinjara a very unique series of net traps. The demonstration was awesome.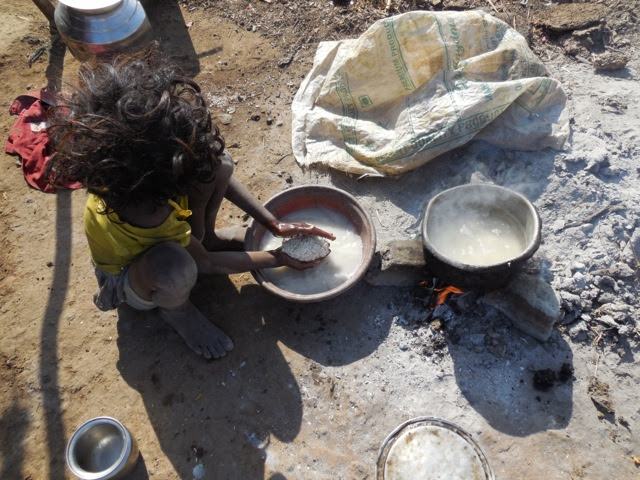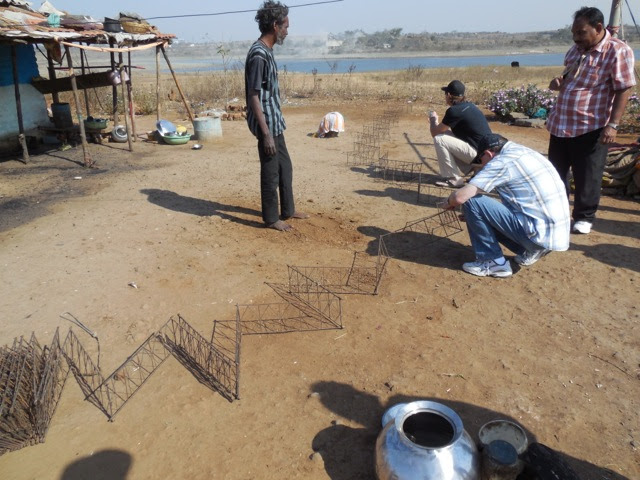 The next village actually has a link to Twin Lakes Church. Years ago they gifted the Daily Vacation Bible School curriculum, Veggie Tales. Dr. Suresh and Nupi presented such a splendid week of activities and stories that even today the village has a Sunday School administered by former DBS students. Because of these teachings on cleanliness the village continued the practice and eventually was presented an award by the Central Government of India for the cleanest village in ALL of India.
Several of these former students met us and expressed their gratefulness for Veggie Tales and
Dr. Suresh.
Returning back to campus the guys quickly went to check out the volleyball court and had a quick game—actually teaching game—with the RGI girls. The girls giggled more than they played, but eventually, kind of got the hang of the game. I'm sure Mark and Bill would love to stuff all the girls in their suitcases. They asked Nupi, "How do you let them go every year?" Let me tell you, IT IS NOT EASY.
During the Q & A time the guys had with the girls, one girl ask me, "Nani, when you are no longer here anymore will the new person love us as much as you do?" Well, I get tears even as I write this.
The last event on the schedule was a Men's Fellowship night. All the male students, staff and pastors arrived for an evening of fun, food and fellowship. Sitting in my room, the laughter verified that they were having a tremendous amount of fun.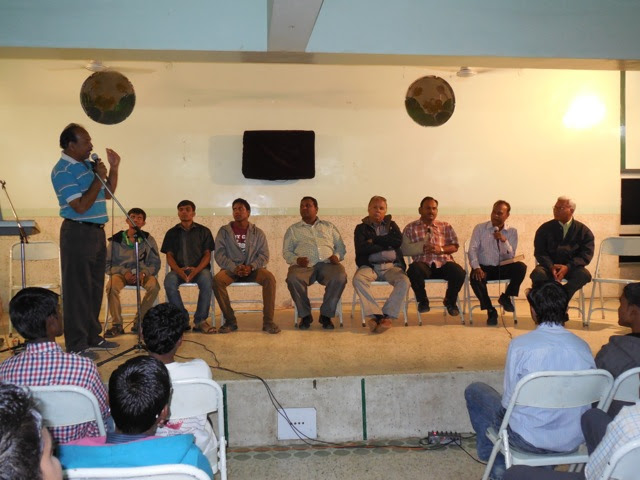 I see from the pictures that Bill is playing the drums.
Good-byes were heart wrenching. Both these men have left an enormous impact on everyone at Prakash. I'm sure ALL the students have stolen Bill and Mark's hearts.
We have had a weekend to regroup.  Keep us in your prayers.
They are working. We feel great.