The phone rang, it was Dr. Suresh, "Vanda is back in his village and wants to see you." Due to the fact that Vanda is now a baptized believer, he no longer wanted to derive his income from the wine making of his village. So he and his little family left for a far away village so he could be a day laborer at a steel plant. He only earns about $5 a day…when he works. The work is very demanding, and not regular, but he feels strongly about his convictions.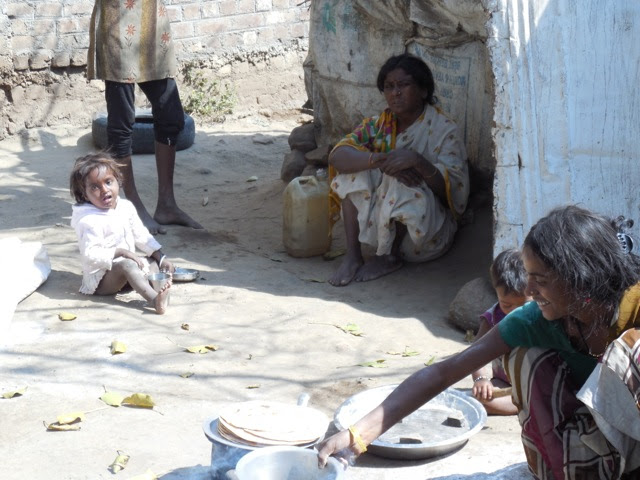 As we entered the village there was a distinct feeling of depravity and unwashed humanity. Without the LIGHT of Vanda's present in village for a year, the community had completely reverted to their old lack of a clean lifestyle. In contrast to our visit last year the difference was extremely noticeable. There is now no Sunday School, or Daily Vacation Bible School, prayer meetings or Bible story times. They are sorely missed. Without Vanda's presents, Dr. Suresh is not entirely welcome.
Vanda greeted us, of course, with garlands and even a hug.
We sat and talked on his porch…so to speak…all the while being the center of interest for the rag-tag children, as well as men and women.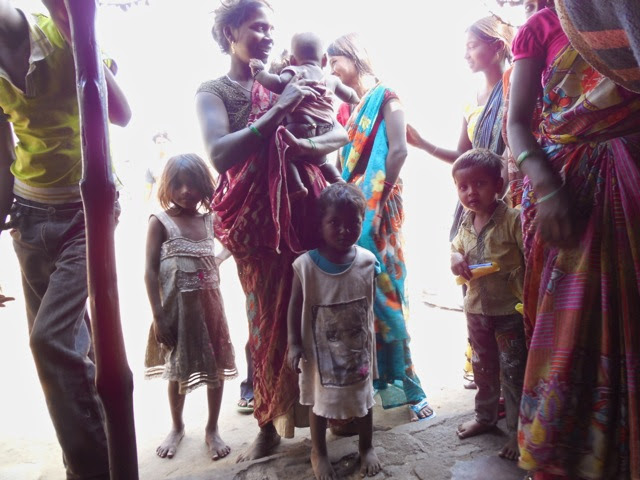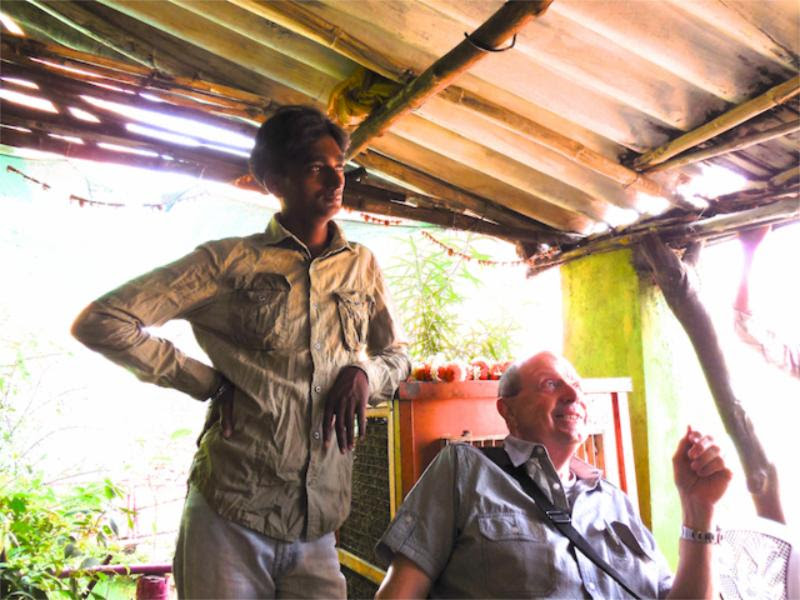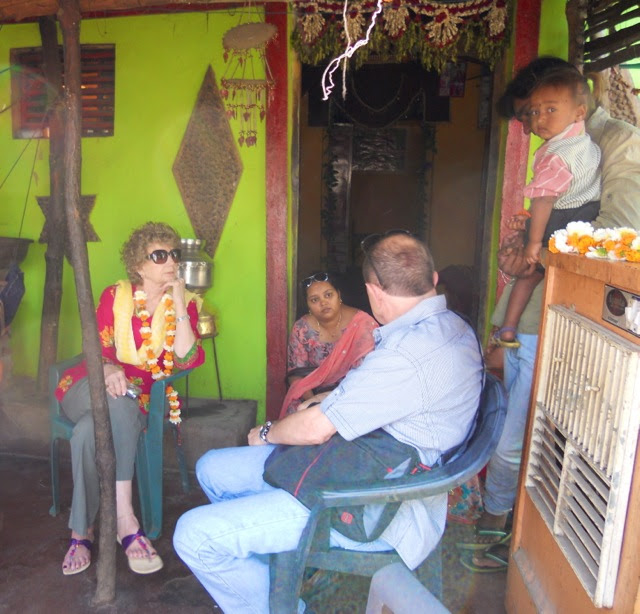 Baby Loren never quite made up to us.
As we were sitting visiting with Vanda, his wife and baby Loren, a drunken village man tried to kiss my feet. I didn't notice him at first and he scared the baa-gee-bees out of me. A young man took him off, but he continued to try and follow us.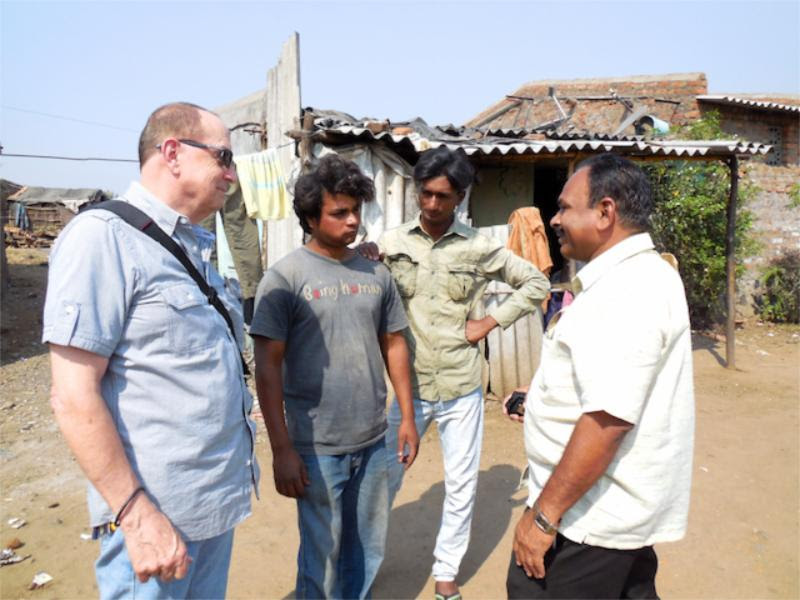 This young mother is nursing three young children due to lack of other food. Can you imagine it ladies????
It was a short visit, but it made us realize that we desperately need to do something to make sure Vanda and his wife stay in their village. They are the LIGHT in that village. Dr. Suresh would love to have him as an assistant, but right now we do not have funds to employ him. Even though it would only be about $800 a year.
I wonder if we would give up so much for our convictions?