Did you use your heater or air conditioner today? I just always feel so very blessed when I see the conditions of these dear people. Really great stories keep coming in from Dr. Suresh. Lives are being changed by this wonderful outreach.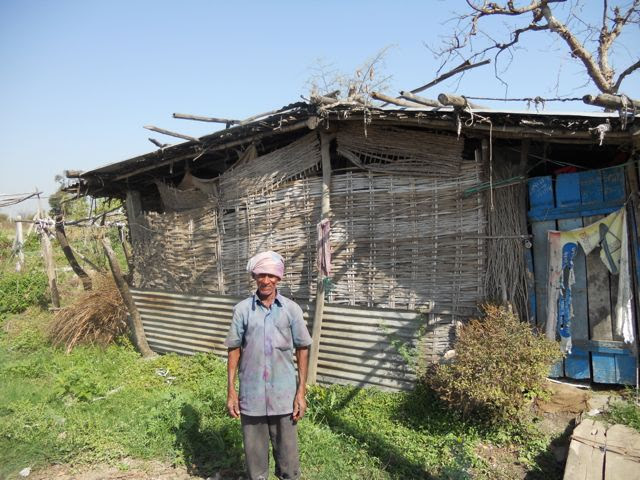 Dr. Suresh's report:
"Here is the report for another of many goat projects. This time really I was finding a true person to help with this goat project. As I was thinking the Holy Spirit guided me about Maha, a 58 years old man.
Maha once met me at Kalme Village while I was coming back to Nagpur. He requested me for lift to his village and seeing his condition as he visited a doctor for sickness, I offered him the lift and asked several questions. I found out that he was living a very pathetic life in his hut. Maha was married to two women and both of them died long time ago. Maha even doesn't know the real dates.
So he is finding it very difficult to keep his body and soul together. Since last 3 years he is helping in my self-reliant training. He is a hard worker and once requested me for goats help which is the easiest job for him. So this time I remembered him and decided to give two female goats to him. His village has many male goats for breeding. He was very happy when I delivered two goats to him. His neighbors really appreciated this help to Maha. He said to me "Sir thank you to you and your BEST God."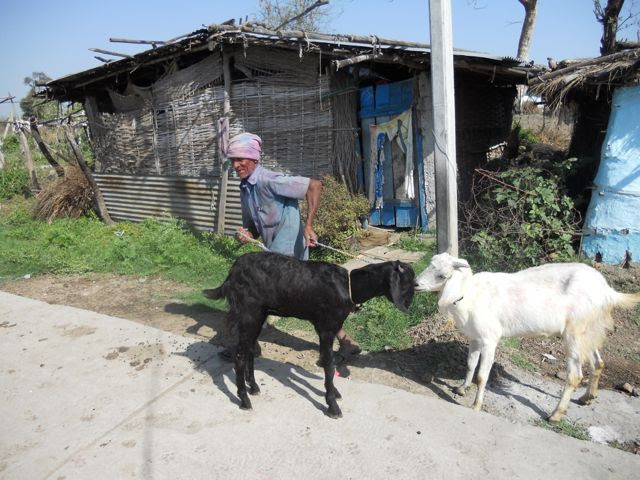 Really this will help him to earn self-respectably for himself and I am sure he will take good care of these goats. I found out some of the villagers also ask him to graze their goats too. Now this will be a great help to him. Maha is very happy now and his heart is full of thankfulness.
Thanking all those who share their happiness to make others happy like Maha."