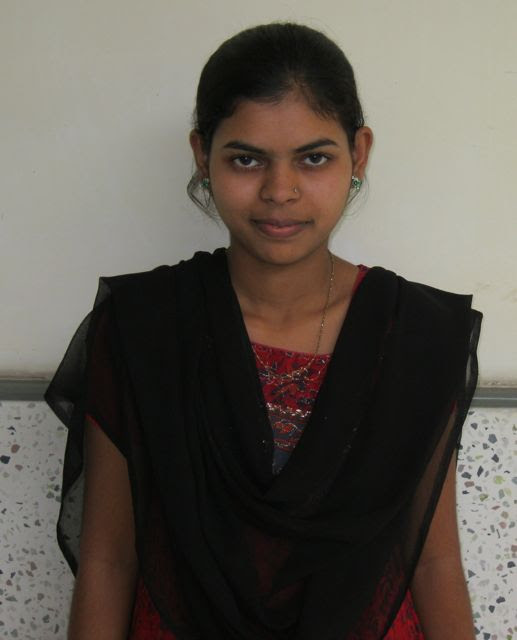 Graduation at Prakash is held the end of July each year. There is such a transformation in many students from both schools that is it hard to choose just one story, but I think Manisha states exactly why Prakash for India exists. She has been transformed not only on the outside, but also on the inside.
Manisha tells her story:
"I come from a very poor family in a far away village. I have a mother, a brother and two elder sisters. Both of my sisters are married, but one of my sisters was badly abused by her drunkard husband and therefore was forced to come back to our house with her young daughter.
My father passed away when I was in seventh class. My mother is blind since last 18 years and cannot do much around in the house. My brother had to start working to feed the family, he works part time and is also completing his graduation from 10th. I secured 60% marks in 12th class and wanted to do something that will make me self-sufficient because it is a huge necessity in our family that there is one more earning person in our family. I did not know what to do after finishing my 12th due to lack of resources and money. My pastor knew about Prakash as he had sent a boy to PBI and seen the tremendous change that came to his life, so my pastor brought me to RGI and I was able to study computer here.
I remember the first class that we had on 5th August 13. I really like our both our instructors and the teaching they taught me in a loving yet firm way. They encouraged us to look up and work hard to get success. I learned to work hard in RGI. Yes, I agree to the fact that life at RGI is where you have to work hard, but if you sustain it you get equipped to face the future in every situation.
I was a very sensitive girl before coming to RGI, I was fearful too. But now, I can lead worship and devotion time too. I was able to interact with girls of different background, character and nature. I learned how to adjust and cope with different situations in life. Now I feel confident and equipped to face any situation in life. 
I was a sharp student in school according to their standards but I realized that I had only about 20% of knowledge and education. My first dictation in RGI English class was 60% wrong. I could not even spell the word delete and the theory knowledge of computer was far beyond my understanding.
But regular English class built confidence in me. I have progressed a lot personally, academically and spiritually too.  I was able to score the highest score in the computer exam given by govt. in January.
I am happy that I was able to enjoy a closer relationship and intimacy with Jesus Christ through the Starting Point class. I was able to discover my spiritual gifts at RGI. Before coming to RGI I went to church and heard about Jesus Christ, but it was here that I understood in depth many things like trinity in the simplest form. I enjoyed my personal devotion time with Jesus Christ.
I was able to sit in an AC computer lab for the first time in my life. Using a personal toilet and bathroom was a never before experience for me. I have no such facilities in my house. All that we have is a enclosure of thatched to bathe in with no roof and neither a door to lock. I enjoyed the beautiful and best facilities in RGI. I learned proper hygiene, cooking, cleaning and many other life skills in RGI. I enjoyed dancing in programs. I loved going to the picnic with Nani.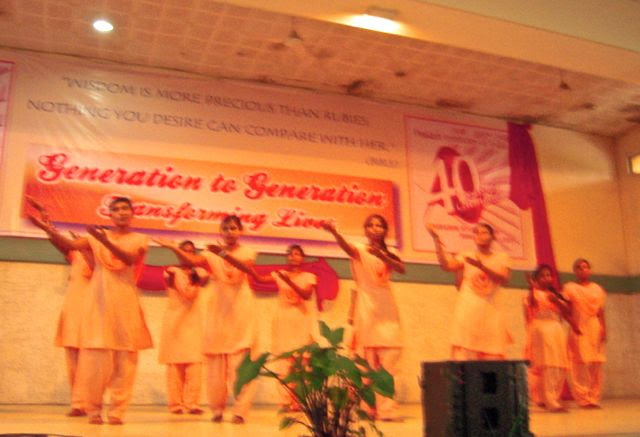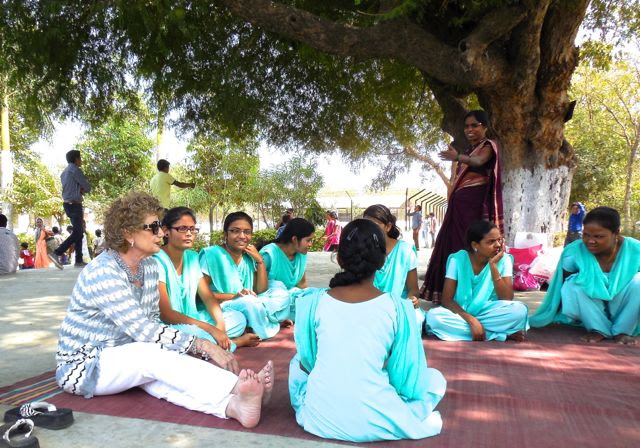 I want to go back home after my graduation and fulfill the dreams that my blind mother has painted for my life. The Lord has made me the light of my blind mothers' life. I want to get a job and save at least 50% of the finances needed for my marriage.
I thank the Lord for giving me a chance to study in RGI."
Prakash for Inida needs your support to continue to give young men and women like Manisha  the opportunity for a  Transformed Life

Thank you again for your prayers and support
                                      * Some names have been changed to protected the privacy and safety of the characters in my stories.