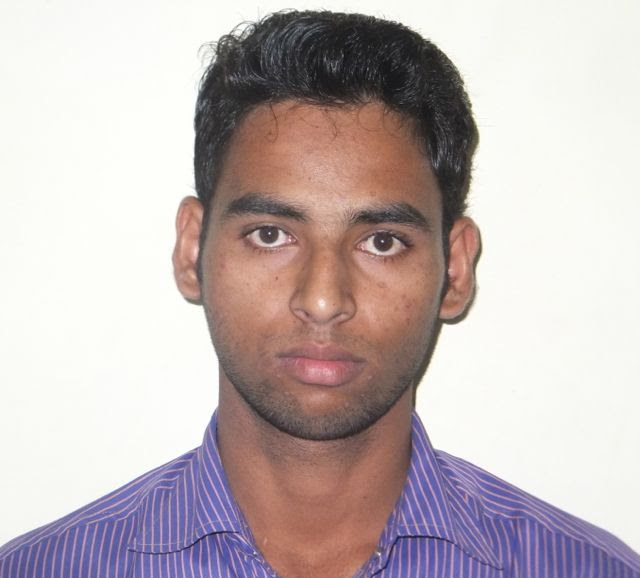 Just received this sad story of one of the PBI students. Moses wrote:

"This is the story of one of our student named Rovind.  He needs our prayers as he is going through a very difficult time of his life.  Very recently he lost his beloved six years old half-sister, the only hope of his life.

Rovind's father died of tuberculosis six months prior to his birth. So in all reality he did not see his father.  His mother got married to another man and left him and his half-sister with one of his uncle in the village.  (The mother had three children by this man, two were boys, whom the man wanted to keep, but he did not want the girl.) Rovind's uncle has a very small house at the roadside of the village. He can hardly take care of his family with his earnings and taking care of Rovind and his half-sister was an extra burden for him.

Rovind has no other option than to start working so that he can take care of himself and his six years old sister, but jobs are not so good for a young man with no training.  Rovind heard about Prakash decided to come to Prakash for Electrician course.
He is so impressed with the institute that he always kept telling to his friends that one day I will send my sister to RGI so that she can also get good education like me.
Very often he used to repeat this while talking with his friends here. But a few days back, just one phone call changes everything in Rovind's life.
"Your sister is no more…….!"
As I told you that Rovind's uncle's house is at the roadside, while his sister was playing on the road one motorcyclist hit her and ran away.  She got severe head injuries and died on the way to hospital.
Rovind came back to Prakash after his sister's funeral and narrated the incidence to me.  Kindly pray that God will strengthen Rovind so that he can continue his studies here and will remain positive about his life."
Loren wants to make sure to have a special time with Rovind when we arrive in India. We leave go to India on the 25th of November, so the Journals will be coming more often for a few months. Be sure to reply. It gives us such encouragement.
BTW…
This non-techy just found out that you can support Prakash with purchases you make from Amazon.com. You only have to use smile.amazon.com and designate Prakash and they will give a percentage of each purchase to Prakash. Thank you to the donor who alerted us to this little know advantage. Check it out smile.amazon.com