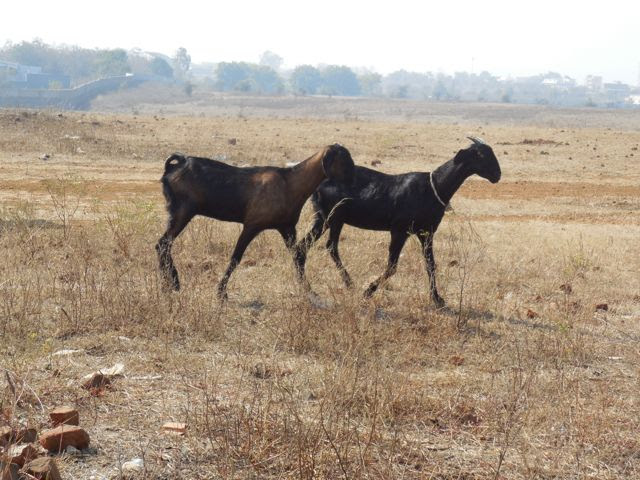 "As we work by providing children's care, medical assistance and distribution of needful commodities among the poor Pardhi tribe people, it is my responsibility to select a family when it came time to gift goats. Prayerfully I went to the remote stony area and shared with the chief and his wife that I would like to gift a pair of goats to a needy family. They suggested me the name of Jaishree, a 22 years old lady who is married since the last three years and is having a one-year old baby girl."
Think about this…these dreadfully poor people were willing to gift the goats to someone they considered more needful than themselves. I am amazed!
"As I shared this with Jaishree and her husband, many tear's came in their eyes as it was beyond their dreams. When I learned about their life, I thanked God for showing me a really needy couple for this goat project.
Jaishree told me that she attended our Sunday school classes 10 years before and learned many good things in her life. This is the same class that Vanda attended. She is not allowing her husband to continue in the community's winemaking profession. So he works part-time with the stone crushers when they call him for extra work so that way he gets some money but that is not enough to take care of his wife and one year old daughter.
They are living in a very pathetic condition whenever I see their hut the question comes to my mind how they are surviving in this hut? It was God's plan to bring her name for this goat project through the chief's wife.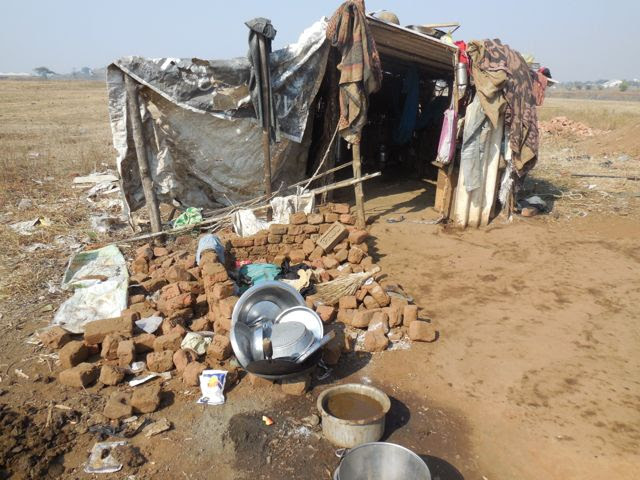 The auto man was not happy at all to bring his auto with the goats in this village because of the roads condition, but thank God everything happened well. One pair of goats started changing lives around this village and this pair of goats will definitely bring lots of changes in Jaishree's life too."
When Dr. Suresh told us he needed to return to this village to vaccinate the two goats, Loren and I wanted to go along.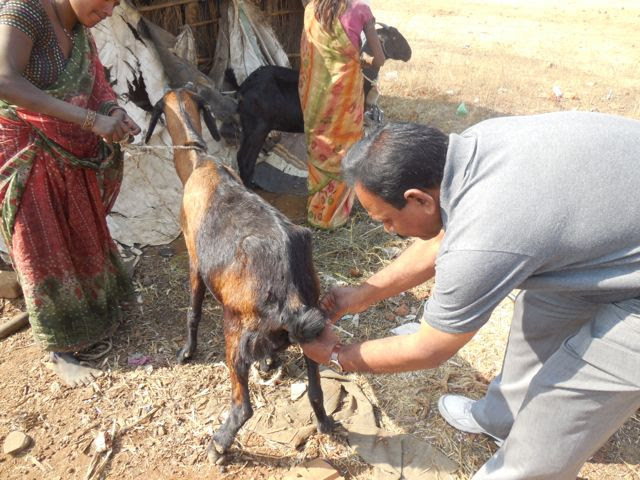 The living conditions are soooooo heartbreaking that it brought tears to my eyes. Jaishree's baby was sitting playing with dried cow dung while we waited for the goats to be brought in from grazing.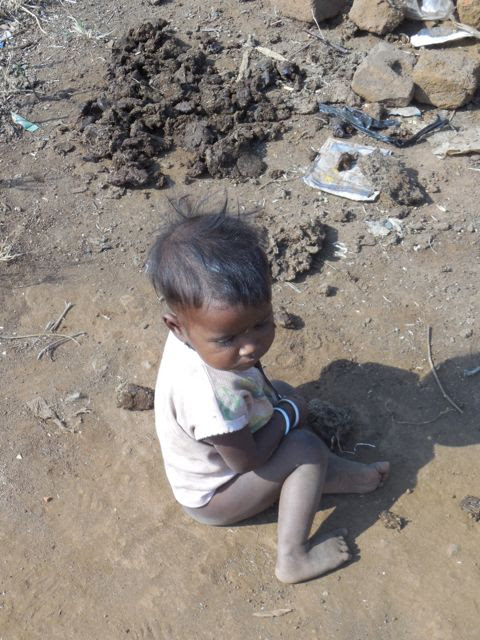 We learned that Jaishree and her husband walked for three hours, one way, to Vanda's new village to confirm that what Dr. Suresh had said was really true. They call Vanda, "VANDA MASTR" meaning teacher. Vanda said, "If Dr. Suresh said he was giving you a pair of goats, it is true." Six hours of walking for simple confirmation. The gift was that unbelievable.
Jaishree also told us she remembered us coming to her village years ago when she was in a skit. "I was the flower girl," she said. Of course, it was all translated. I remember that day and the skit vividly.
Dr. Suresh was able to get two prized BLACK goats. Here is one little interesting tidbit…it is believed that if a person with jaundice, many in this village have this due to consuming excessive alcohol, will drink the urine from a BLACK goat he will be cured. UGGGGG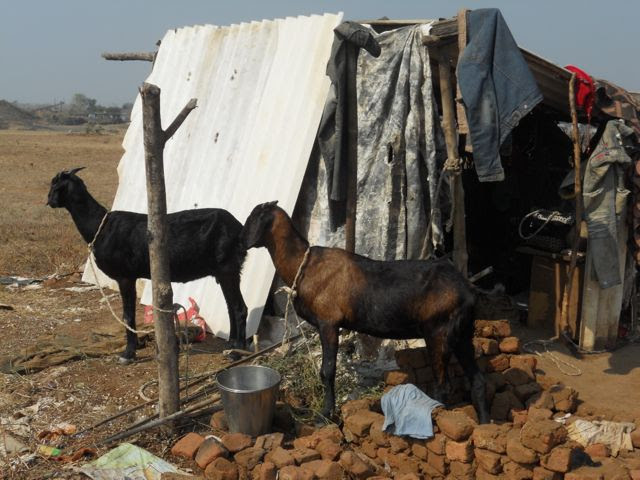 Dr. Suresh ends his report with,
"I am thankful to Prakash for India for helping me to help one more destitute family. May the Lord richly bless everyone who generously gave for this project."