This is an email received as a New Year's Greeting. I felt I must share it with all of you. It so beautifully reflects our feelings about the staff at Prakash.
     Prakash Executive Staff
"Prakash is very special to our hearts, especially because of the staff, that does such a fabulous job with the students. We have personally seen lives changed. Students are not only prepared for their career but also prepared spiritually. Their personalities are developed in amazing ways.
We cannot transform the world, but what Prakash does is transform lives one at a time. These precious students become responsible members of society and in many ways break their circle of poverty.
Through Prakash they cannot only begin to dream and hope, but work toward fulfilling those dreams. Prakash gives them a purpose to their lives, gives them meaning, they feel empowered, they gain confidence, and self-respect. By becoming contributing members of their society, they themselves become "PRAKASH" (light) to others in their hostels and villages.
Sometimes I imagine what India would look like if there were many more Prakash Institutes, but then I think even having 100 more Prakash Institutes will not be enough to bring change UNLESS we also had the same dedicated and committed staff and leadership that Prakash has now been blessed with.   The staff plays such an important role in changing the lives of students and sharing the love and compassion of Christ. They treat students with such respect and dignity.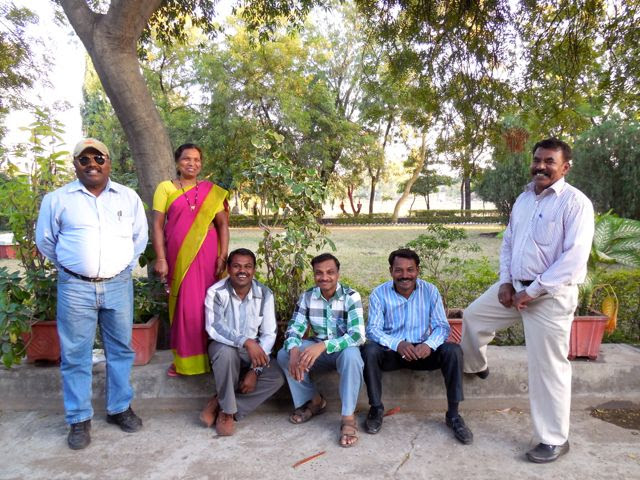 Maintenance and Support staff                                PBI Cook ladies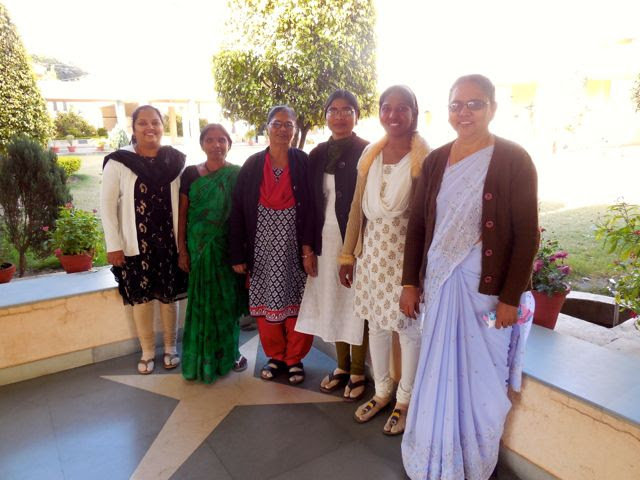 RGI Instructors and Cook lady                       PBI Instructors
We thank and praise our Heavenly Father for Prakash and its' staff, for the opportunities it offers to young people who are struggling in life to make ends meet and who do not have many resources.
We feel that it is an honor and privilege for us to be a part of Prakash and to personally know some of the staff. "
Signed,
Co Workers in Christ
We are thankful for this encouragement and that someone took the time to tell us.
The words so articulate the Vision of Prakash.