Moses wrote:
"It's amazing how God provides our needs.  Every year we used to throw seeds in the farm of Prakash manually and that used to take a lot of time. Accuracy was always questionable. God has provided us a brand new seed driller. This will definitely help us to be quick and accurate in sowing seeds. Thanks to our God almighty and the donors."
Being an "old farm boy," Loren was anxious to see the new seed driller in action, but he had to wait until the crop of moon dal (a vital staple in the students' diet) was harvested. New Year's Day evening we were just leaving the campus for a fun outing at the new KFC with 10 staff and family members, when it began to POUR down raining. First words out of Nupi's mouth, "Oh, the dal prices are going to skyrocket."
A few days ago, I watched with dismay as our entire crop of moon dal was being burned. The rain ruined the total crop. Now the student food budget will be off the charts.
We had to repair several pieces of our PBI lobby furniture. Amazingly, the weaver who does this for us is legally blind. He does a phenomenal job.
It seems that a large amount of staff have either a birthday or an anniversary in December or January. We have attended several of the events. These celebrations are more like church, with Bhajan (traditional Indian storytelling devotional music) and preaching THEN the food. It has been enjoyable, but very cold for the outdoor affairs. I'm a wimp and do better with the ones indoors.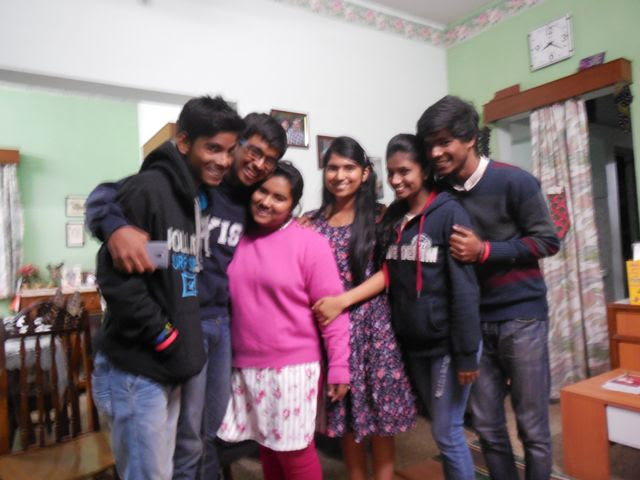 As many years as we have been coming to India, we had never heard of the "Robber's Market." On Saturdays, there are streets and streets lined with cloths on the ground. Every imaginable tool, book, tire, motorcycle part, pot, pan, shoe, shirt, etc. can be found there. Not much of the merchandise is new. It was simply unbelievable.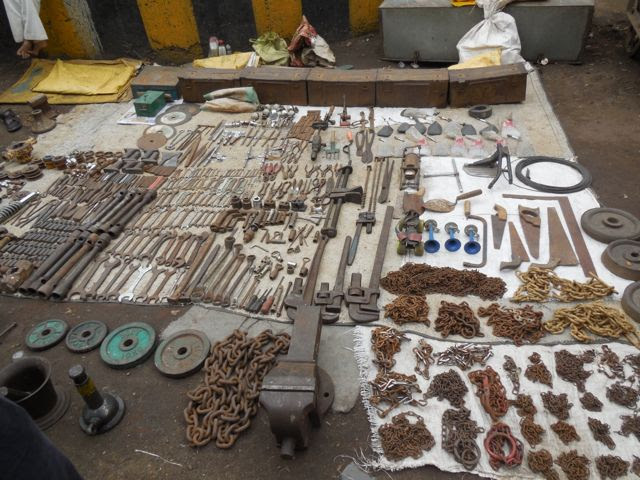 Almost every weekday morning there is a staff meeting and then once a week we have pastors and staff for an Andy sermon. We are watching the incredible "In The Meantime" series.
Last night we attended the Mela (arts and crafts fair). It has booths and dances representing all of India. Over 80,000 people will attend. Loren and Suresh thought they were sitting by a statue for the picture, when all of a sudden hands were around Loren's neck. We laughed and laughed. Of course this is a shoppers paradise.
Just wanted you to know some of the tidbits of our life here at Prakash.