We are home and healthy…actually, the first time in years to be home in February. (Picture taken in India NOT home)The stories below will show why Prakash is so needed in India.
Three reports by Moses:
Our boys have started participating in the Bible quiz and choir competitions held in the city of Nagpur.  I am so proud to tell you that, our Bible Quiz team and the choir, stood second in the competitions. We are so blessed to see their enthusiasm, hard work and willingness to learn.  
Our teams have a long way to go and I believe that these kinds of exposures in Prakash will give them a feeling of a better world and increase their confidence level. 
Our Boys are on fire.  Glory to God!
(The winning plaques are proudly displayed in the PBI main lobby.)
This is a unique story and I literally had to take Vahul's permission to post his story.
Recently when our Prakash boys had participated in a Bible Quiz organized by one of the mainline churches in the city of Nagpur.  In this Bible Quiz one of the strong contestant who answered all the questions correctly was Vahul. Not only that but he was also the spokesperson for the team so he had the privilege to carry the microphone all the time.
Vahul is 19 years old. Basically belongs to a tribe in Gond.  He speaks Gondi language. But amazingly his entire family attends a Roman Catholic Church.  He is enrolled in Prakash for Refrigeration and Air Conditioning course. 
Vahul has one younger brother studying in 9th grade.  Vahul's mother works as a maid servant in different houses and then while I was enquiring about his family, I asked him about his father but he paused for a while and was bit reluctant or shy then he said, "Sir, my father is in jail." Vahul's father is a habitual thief and being behind the bar is a part of his normal life.  There are times and days when relatives are allowed to visit the criminals so Vahul and his mother don't miss these opportunities to visit his father in Jail and spend some time talking and counseling him.
His mother did not want Vahul to follow his father's footsteps so she decides to send Vahul to Prakash.  When he came to this institute, believe me, he had no idea as what the Bible is. But the Starting Point group discussions have ignited something in his brain and heart and he seriously started reading the Bible.  Vahul is very good in Bible Study.  Vahul has accepted Jesus as his personal Savior and he is very bold in professing his faith. I believe that after two-year stay Vahul will be something else as he will be loaded and equipped with Job skill, Life skills and Spiritual skills.
Vahul's Dream
1. To earn enough so that his father will not get involved in robbery.
2.His father's life to be changed. Vahul want to tell his father about Jesus.
3. To help make somebody's life as others has helped him.
 Kindly remember Vahul and his family in your prayers that one day God will change his father's heart and restore this family so that this house will be a lighthouse that will show the way to the other broken families of this world.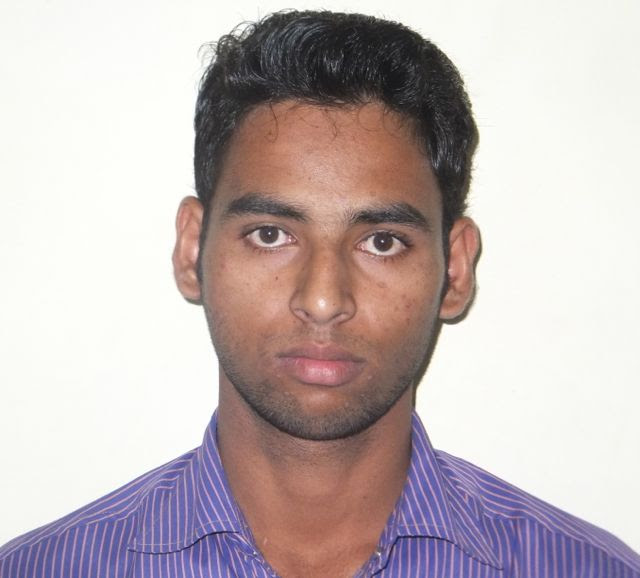 This is the story of one of our student Hargho. He needs our prayers as he is going through a very difficult time of his life.  Very recently he lost his beloved six years old sister, the only hope of his life. 
Hargho's father died of tuberculosis six months prior to his birth. So in all reality he did not see his father.  His mother got married to another man and left him and his sister with one of his uncle in the village.  Hargho's uncle has a very small house at the roadside of the village. The uncle can hardly take care of his family with his earnings and taking care of Hargho and his sister was an extra burden for him. 
Hargho has no other option than to start working so that he can take care of himself and his six years old sister.  He decides to come to Prakash for Electrician course. He is so impressed with the institute that he always kept telling to his friends that one day I will send my sister to RGI so that she can also get good education like me.  Very often he used to repeat this while talking with his friends here. But one-day just one phone call changes everything in Hargho's life.  "Your sister is no more…….!"
As I told you that Hargho's uncle's house is at the road side, few days back while his sister was playing on the road one motorcyclist hit her and ran away.  She got severe head injuries and died on the way to hospital.
 Hargho has now come back to Prakash after his sister's funeral and narrated the incidence to me.  Kindly pray that God will strengthen Hargho so that he can continue his studies here and will remain positive about his life.