Nupi sent this report of the Christmas program at Prakash.
I will let the pictures speak . . . more than the words . . . about the Christmas celebration program at Prakash.
    Preparations began a week ahead; lightings was put up, a handmade star   was   made, a lot of cleaning and decorating the auditorium.
    Rangoli was done by the girls to welcome the guest.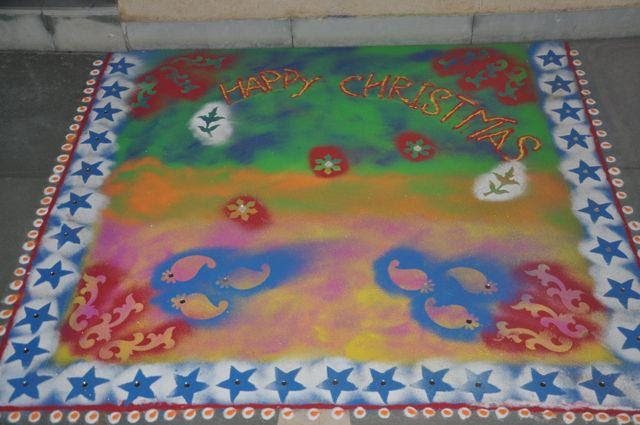 Nitin Mathew the Rac teacher led the worship.
     General Director welcome all the invitees.
    Mr. S Kase manager of World Vision shared a short Christmas message.      We have seven girls from his area in RGI this year.
    There was a beautiful enacting of the Christmas story by RGI girls.  The girls also presented a stick dance and the one other dance too.
    PBI boys presented songs, skit and dance.  Each starting point group made one presentation each.
    The Cook ladies and staff took active part and presented a Christmas carol
    Nupi read the translated message sent by Loren for all.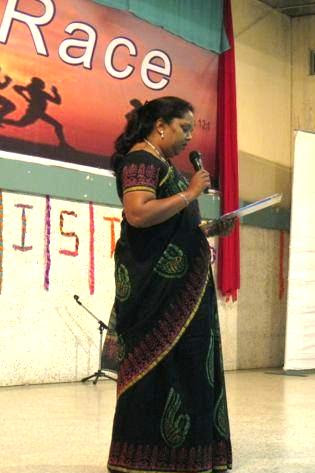 MIRACLE
    The STAR of the whole show was Snehal. Yes, everyone was so happy that the Lord made it possible for Snehal to attend this program. He also accompanied the staff on keyboard.
    All the people in the auditorium had tears of joy in their eyes when Snehal stood and thanked everyone for their support and prayers. All glory and honor belongs to the Lord.  " This is the Lord's doing and it is marvelous in our eyes."
    When the program ended a vegetarian dinner was served on the RGI lawn.