Well,
we are home
and somewhat rested, but not until after we had a tearful Goodbye with RGI girls—I hugged each one—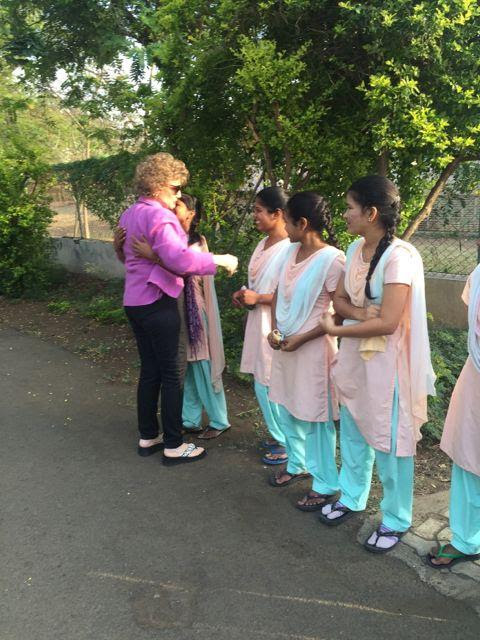 and my Indian "granddaughters." Leaving India is always bittersweet. A great trip, but Loren's LIST never is completed.
Devin, Veronica and Ashnika were here at our house in Atlanta when we arrived home. They were here for a visit, to celebrate my birthday,
as well as speak to about 1200 to 1500 kids in our church's (North Point) youth group. It has been in the works since Connor's death. This is the group he attended while he lived with us. They had a great session and their story continues to impact many young people all over the world. They have reached thousands with the Do It For Connor Foundation.
'He made a deadly choice': Parents share final heartbreaking photographs of son, 19, to raise awareness of the dangers of synthetic marijuana, which left him brain dead after one hit
Thank you for all the wonderful replies to the Journals. It always makes us feel not so far away. We cherish each one.