Last year on the way back from a village trip, I saw a bullock cart and wanted a ride. The husband and wife were very accommodating and I had a great time. Dr. Suresh has been able to establish a wonderful relationship with them and has introduced them to Jesus. There is true interest in Jesus. Dr. Suresh is able to pray with them each time he visits. As I had promised back then, we went to visit the lady in her home.
The village is at least a few hundred years old and had a very tiny road into the lady's home.
Premdas had to be extremely careful driving down the streets to not hit the side mirrors. We arrived and had a terrific time of visiting.
Her mother-in-law and daughter were also there for the auspicious visit. The mother-in-law just couldn't get over the fact that we had
really 
come for a visit.
They had such a neat and tidy home.
They as a family are diverse farmers and also make buffalo curds, (yogurt). The mother-in-law carries a huge container on her head every other day and sells the curds. They make 
really
 good money. We were served a dish of curds with sugar. Yummy.
It is pasteurized so was safe for us to eat. I have ordered a large container to have for our USA guests coming this week.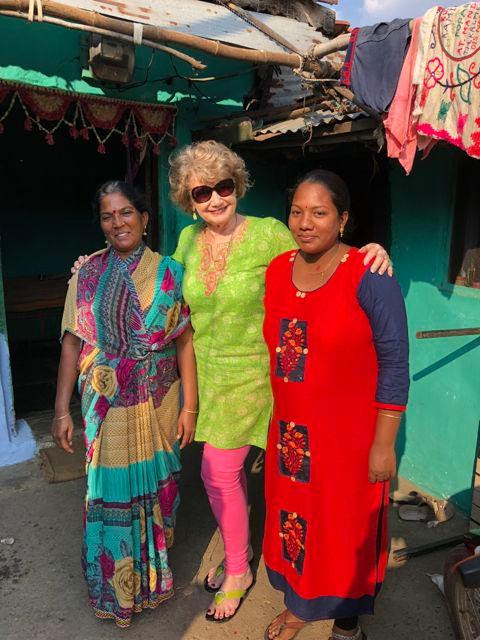 I am so happy that I remember my promise and because of a providential encounter we now have another village for ministry.