For three days I have tried to get this Journal sent. I keep forgetting I am in India and not all things work as they should. Anyway, I hope you enjoy seeing how our Prakash 45th Celebration went. I will let the pictures do most of the talking.
Some of the alumni arrived early for the games. Students vs. Alumni. Fun was had by all.
RGI girls got to watch all the games.                                        
After the games we had tea served on the lawn. Some former staff traveled 12 hours to attend.

Then came the process of getting a sari on Anita and SHE. Nupi does a perfect job. We all fit with the events color scheme.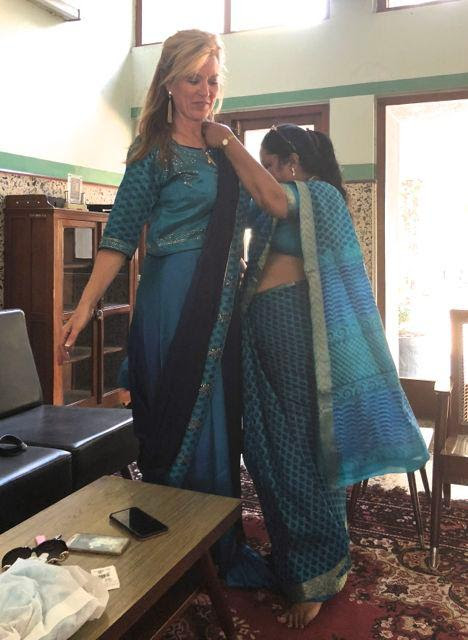 The theme of Ignite the Dream for the 45th plus the columns of Prayer, Planning, Preparation, and Perseverance was even carried out in the sand Rangoli the girls did at the entrance
The chairman of the PII Board opened in prayer and the RGI girls did a beautiful dance. Notice they have incorpor
Lorin Claney was the Theme speaker and Mark Hillenga spoke on the columns. We were constantly amazed at how each speaker kept adding to what we really wanted the students and alumni to hear. None of them knew what the other ones were speaking about.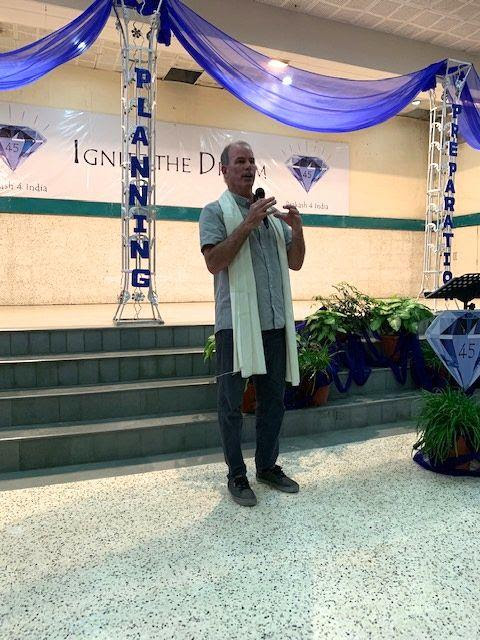 The PBI boys choir sang and Loren gave the Vision talk with the American Board holding the graphics for his talk.
The RGI girls' Candle Dance made Anita and I cry. It was soooo touching. Joy ended with everyone having their candle lite and singing a beautiful Marathi worship song and prayer. Ohhh my it was impactful.
We were so organized that we ended early!!!! Never happens in India. Plenty of time for photos and Selfies before the food was served.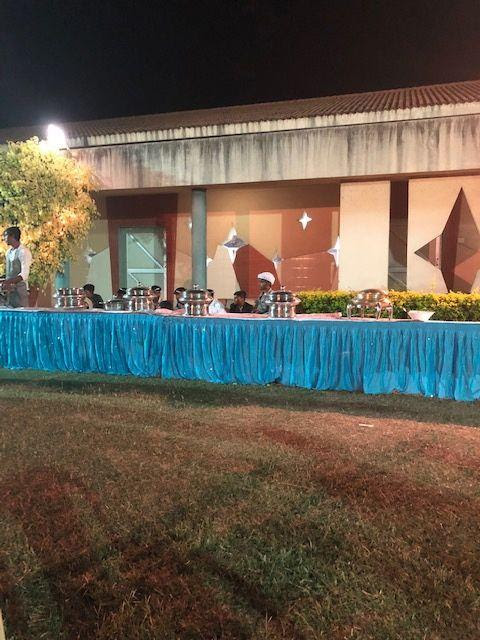 SHE with alumni teachers at RGI
                                                                Lorin and Anita with Loren and SHE