Up and at 'em on Sunday morning to make it to Student Church. Kyle was the speaker and just continued to reinforce all the messages of the night before. "God loves you, God is for you, You are valuable to Him."  The students insisted that the Board get on the platform and learn to do an action song. Fun to watch and the students loved it.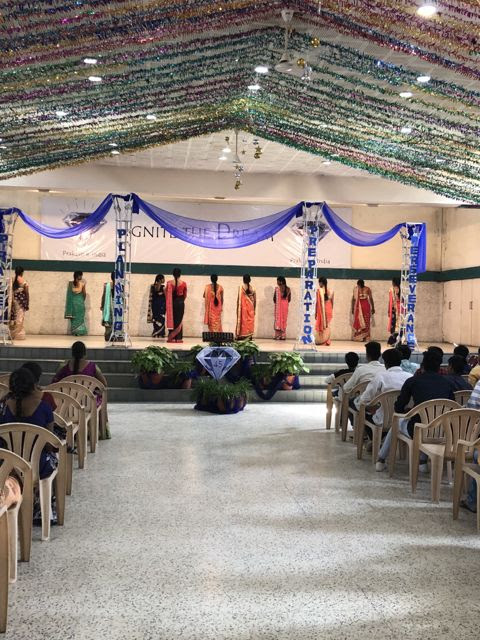 Then there was a spur of the moment decision to attend Moses' house church. Still they had time to give us a Welcome rangoli.
There are several alumni of Prakash attending this little church. They made us feel so welcomed with a rose for each.
One of the alumnus and his wife just had a baby. We got to name this darling infant, Daniel.
At tea time we went to Moses and Janet's home for tea.  Bill had requested that Janet make dosa . . . his favorite Indian food. Janet is the only staff member who knows how to make it.  Delicious!
Later that evening the whole gang was treated to a fabulous dinner with Ashok and his wife Savita at a luxury hotel.

A Sunday with many memories and fun experiences. God blessed all of us.