Valentine's Day is becoming a huge event in India. Adding one more holiday to the thousands they already have. It has been a great time for Loren to teach about " Loving as Jesus loved."
Loren is out giving roses to the RGI girls as I am writing this Journal. It has become a tradition. It will be the first rose ever given to many of these girls.
After 33 years at Prakash, our driver Premdas retired on his birthday. It is mandatory by Indian law that a person must retire at 60. We first met him when he drove for us in 1989.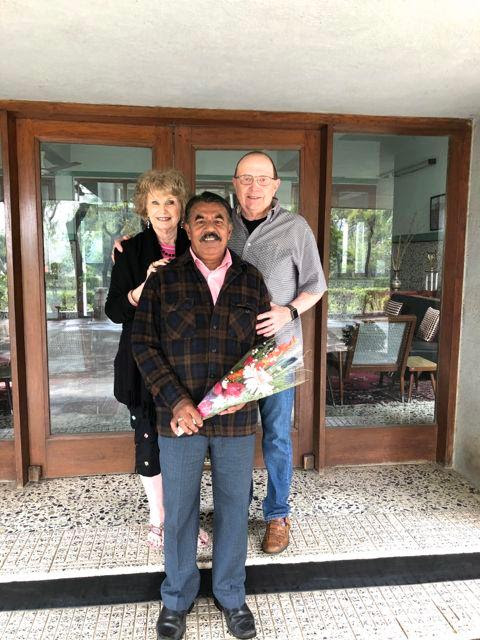 We had a little party with all the staff. It was somewhat tearful when he spoke. We are so thankful for such loyal employees at Prakash. He will be missed.

   One of our RGI instructors had a motor scooter accident . . . She was hit by a reckless guy on a motorcycle. He just got up and left the scene. She has a broken wrist and tailbone. Because she lives on the other side of Nagpur, Nupi has her staying in her home. Keep her in your prayers.   
I went out to see the progress of the diggers. It was so cute to see the grandchildren of the diggers there. I couldn't seem to get a smile, but they had been laughing and playing a minute before.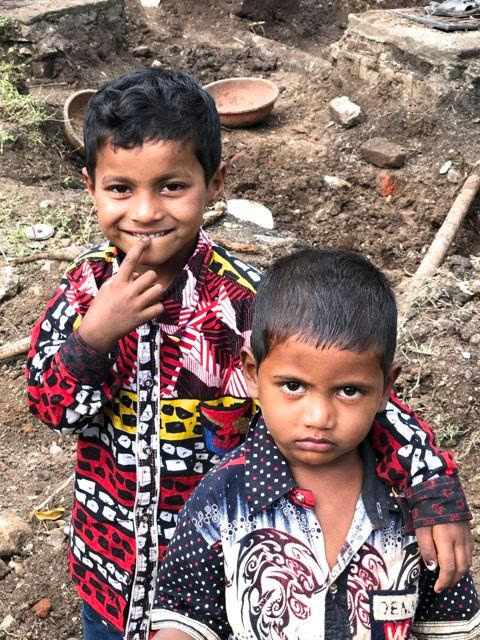 We finally got to the fun part of the "Toilet project." It was time to choose colors, tile, and toilets, sink product etc. We had a hard time finding the shop but finally arrived.
The selection was actually fabulous, EXCEPT there seemed to be no green, only blues. After looking at literally hundreds of sample boards, I prayed, "Lord, help me out here." Then, I looked down and there on the table was a stack of tiles and on one the bare hint of green was showing. It was the perfect floor tile we needed. Thank you Jesus.
All the estimates are in and signed, down payments made and work began today. Actually, the painter has been scraping the moldy ceiling all week. Loren can finally relax. It has taken so LONG according to our Western thinking.