I did a Journal on the RGI girls while I was in India and PROMISED to do one on the PBI boys. So here is the promised Journal. When Nani arrives at a classroom the entire class stands and I disrupt everything, but they love it. I tried to get pictures that showed them working.
The boys also do clean up, water and trim plants on the campus everyday. Each one has their assigned area and therefore is held accountable for the cleanliness of the vicinity.
The boys also have play time and volleyball and cricket are their favorites.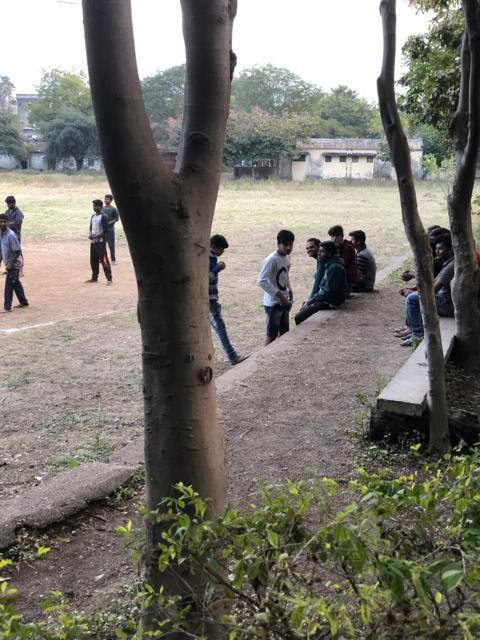 The PBI dining area is vastly different than RGI, but they make it work.

I also thought it might be good to introduce you again to some of our FABULOUS staff. Without their continued dedication to making a better life for these students we would not exist.
Satish (Joy) the General Director
Nagesh, the Business Manager
Nitin and Vipel are Campus Maintenance

Sunil, the Guest Cook
Mrs. Jangly, one of the four student cooks
There are many more great staff, but I just didn't get pictures.