"My name is Gayatri. I studied in RGI for two years. I came to RGI when I was seventeen years old. I have a father, mother, sister and brother. Last year I studied Fashion Designing and following year I studied Computers.
Before coming to RGI I was not one of the best student in studies and also not a good daughter to my parents. My pastor's wife suggested that I come to RGI to study. Some girls from my church had already studied in RGI before and she had seen a lot of changes in them; also, all of them have jobs after their training. So, I came to RGI.
Before coming to RGI I was a very rough talking girl, I used to fight with people on very petty issues, I used to back answer my mother for this reason I got spankings from father; but at RGI I have softened and learned to speak to everybody in a loving manner. I learned to give respect to my elders. If anyone asks me what you liked about RGI I would say I liked the rules.
There were some incidents when I made mistakes and got punished for it. But that changed me. I liked that all work is done on time in RGI. I understood the importance of time. Through Starting Point class, I learned more deeply about the love of the Lord, His grace and the fact that He does not forsake me even though I make many mistakes in my life. I love the campus of RGI very much; I love the flowers that bloom. The only one thing I disliked was getting up early in the morning.
When I was home during lockdown, I used to dream of the bell ringing early in the morning, I used to get up and miss my hostel and friends very much. I had received a sewing machine as the graduation gift during the last graduation. During the lock-down period my father who worked as a driver in construction company lost his job, my grandfather became ill and later he died. Things were pretty hard for us. But because of the stitching skills that I learned I was able to sew blouses and dresses for people in the village, right in my house. I earned 6500 rupees by stitching clothes which helped my family a lot. I also did beauty parlour work in my house. Now only income for my family.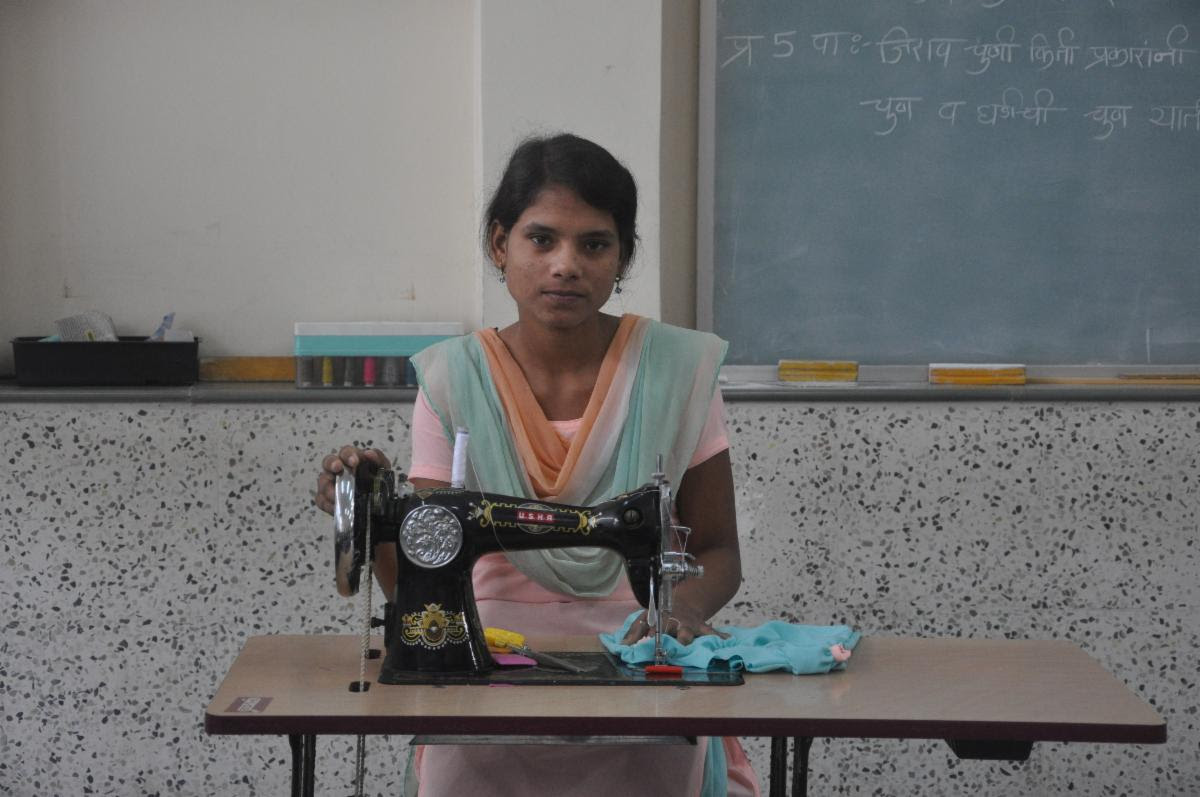 I thank God that because of RGI I got this training which enabled me to start earning money immediately. I was able to polish my stitching skills because I had helped my teacher to stitch uniforms for the girls at RGI when I was in second year.